When we experience new beginnings, an end to something we loved, or the loss of a loved one we go through bereavement. This sudden change can feel overwhelmingly sad, and we may find ourselves lost and in mourning of an old chapter.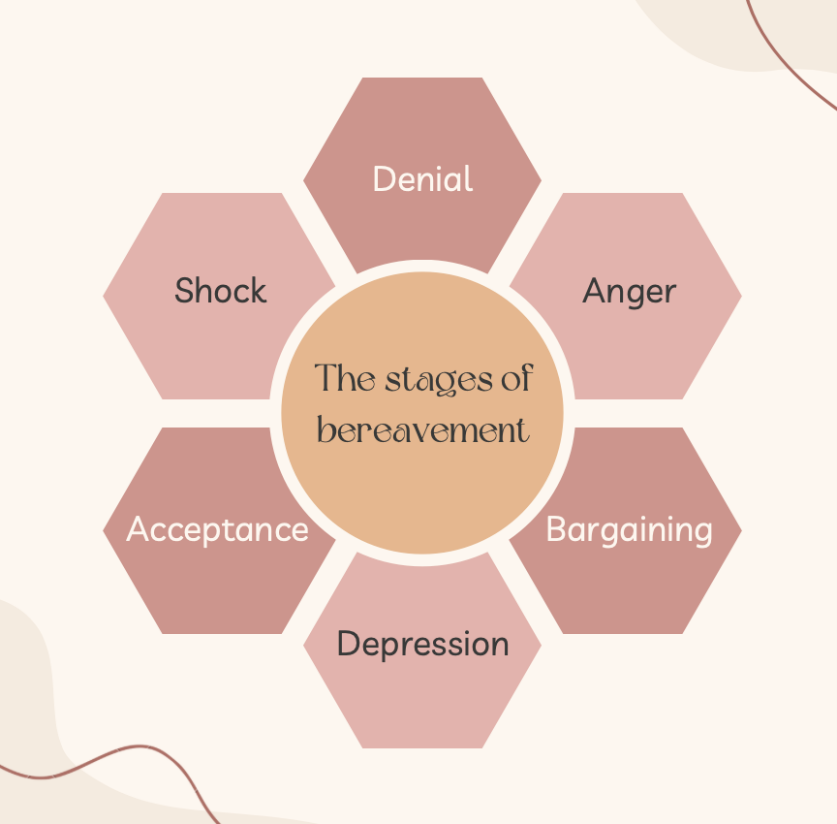 There are different stages to bereavement, however it is not a linear process. Experiencing bereavement is a cycle, it can be chaotic, someone one may experience all stages, others may only experience two stages whereas someone else can experience all these stages multiple times.
Coming to terms with bereavement feels almost impossible and recognising that you need help with handling it is even harder. However, our practitioners have extensive experience with how to adequately guide you. The necessary help for coping is dependent on the type of bereavement you are experiencing with individual and group therapies being the most recommended. Generally, bereavement is accompanied by anxiety, and so some therapies may need to target this underlying difficulty.