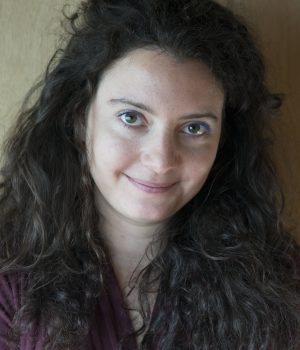 Qualification and experience
I am a dedicated and creative French Psychotherapist. I initially trained and qualified as a Clinical Psychologist in Paris at Descartes University. Afterwards I completed a diploma in Perinatal Psychology and Psychopathalogy. For the past 6 years I have been offering psychological therapies to adults, adolescents and children , working not only in general counselling  but also with children diagnosed with learning disabilities providing both individual support and family therapy.  I am happy to have started recently my new venture in the UK taking time to settle in London, discovering the English culture, the language and its articulations.  Finally I can say that I have extensive experience in working with a range of presentations such as traumas, depression/anxiety, relationship issues, family issues, learning disabilities and much more.
Current work and interests
Since I obtained my diploma in Perinatal Psychology, I have been working with clients during pregnancy, supporting parental processes for both parents and facilitating the well-being of not only the client but also their present or future child. My clinical experience has given me an insight into infinite possibilities of child and parental relationships along with the potential of help that can be provided during this fragile stage of life.
Currently I am working as a university counsellor providing psychological support to university students dealing with stress, depression, academic pressure, remoteness, bullying, eating disorders and addictions…
I am also a part of "Bubble & Speak" which is the English version of the French "Maison Verte". This is a drop-in space open for children under the age of 4  and their carers, where we as Welcomers – Psychotherapists mediate within the processes of parenthood and the boundaries between the child and their parents.
My approach to therapy
I feel that I possess a deep understanding of the importance of meeting a person in its entire subjectivity. I offer a safe space where we can explore together whatever difficulties and needs you may bring to therapy.
In my work with children, I endeavour to provide a space where they can express themselves through talking, play therapy and lots of other creative outlets to help them and their families overcome their struggles.
Interventions
Memberships
BPS – British Psychological Society
Additional languages
You can contact Tatiana directly on: tatiana@chatservices.co.uk